Unsolved Homicide: Tamekia Jamell Taylor
Tamekia Jamell Taylor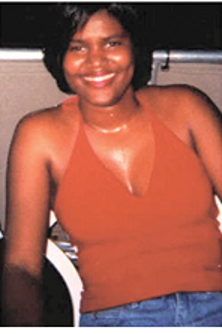 Case Info
Location:
Dekalb County, Georgia
Contact Info:
GBI Atlanta Office at (770) 388-5019
On December 5, 2002, at approximately 9:00 P.M., Tamekia Jamell Taylor was found deceased at her residence, 7010 Brecken Place Lithonia, Georgia in Dekalb County. The victim sustained multiple stab wounds. Prior to her death, the victim resided in her home with the doors and windows locked. In addition, the victim worked as a mortgage banker at Chase Bank.
The Georgia Bureau of Investigation is requesting any information on the case. Please contact the GBI Tipline at 1-800-597-8477. Submissions may also be submitted online at gbi.ga.gov.