Unsolved Homicide: Anthony Lee Dye, Sr.
Anthony Lee Dye, Sr.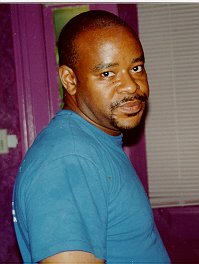 Murder - Banks County
On the night of June 5, 1996, Anthony Lee Dye, Sr. was shot and killed as he was closing his business at the Spring House Barbecue in Commerce, Banks County, Ga. If you have any information concerning this crime, please call Banks County Sheriff Charles Chapman at (706) 677-8848 or the GBI's Athens Regional Office at (706) 542-7901. Information will be kept strictly confidential and you do not have to leave your name.
There is an $8500 reward for information leading to the arrest and conviction of the murderer(s) of Anthony Lee Dye, Sr.