Missing Persons: Bill Farrer
Bill Farrer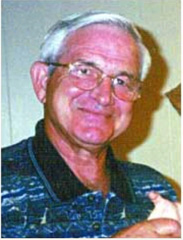 Case Info
Location:
Rocky Comfort Creek near , Louisville, Georgia (Jefferson County)
Contact Info:
Jefferson County Sheriff's Office: 478-625-7538
Mr. Farrer was last seen on Friday, September 13, 2002 between 10:30am and 1:00pm. His boat was found that day anchored in the middle of Rocky Comfort Creek near Louisville, Georgia. His truck was found parked by Rocky Comfort Creek where he liked to fish, but numerous searches of the area failed to locate Mr. Farrer. Anyone with information on Bill Farrer is asked to call the Thomson Office of the GBI at (706) 595-2575 or the Jefferson County Sheriff's Office at (478) 625-7538.