Unsolved Homicide: Patricia A. Hanlon
Patricia A. Hanlon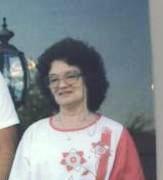 Case Info
Location:
130 North Erwin St., Cartersville, Georgia
Contact Info:
GBI Regional Office in Calhoun - 706-624-1424
The GBI and the Cartersville Police Department are seeking information into the death of Patricia Hanlon.
The body of Ms. Hanlon was discovered in the bedroom of her apartment by a concerned coworker at approximately 12:00pm on July 27, 2000. Ms. Hanlon had been brutally murdered. The backdoor to Ms. Hanlon's apartment was discovered to be partially opened when her coworker arrived. There were no obvious signs of forced entry into the apartment. Ms. Hanlon appeared to have been deceased for some time prior to her body having been discovered. It is estimated that the murder could have occurred sometime between July 24 and July 27.  Ms. Hanlon was wearing bed clothes at the time of her death. Ms. Hanlon's apartment was in disarray and several items appear to be missing from the apartment.
A reward for any information leading to the arrest and conviction of the perpetrators of this crime is being offered by the Bartow County Crime Stoppers Program.