Unsolved Homicide: Leona Danielly
Leona Danielly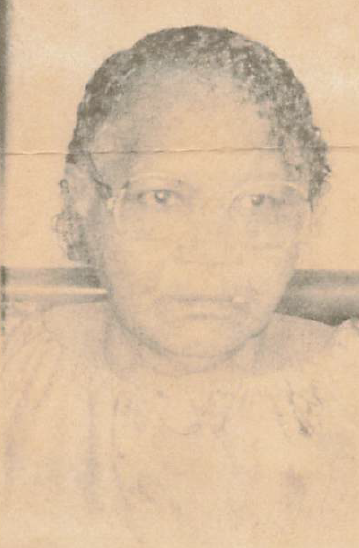 Case Info
Location:
Cochran, Bleckley County, GA
Hair Color:
Black and Gray
Contact Info:
GBI Region 12 Eastman 478-374-6988
On October 2, 1989, 74-year-old Leona Danielly was found deceased inside her home located at 112 Harris Road, Cochran, Bleckley County, Georgia. Her death was ruled as a homicide. At approximately 11:25 a.m., Danielly's body was discovered by an insurance agent who came by the residence monthly to collect insurance dues. Danielly was observed outside her residence by witnesses the morning of her death.  The Region 12 Eastman GBI office was requested shortly thereafter the discovery of her body. Danielly resided alone at her residence. Danielly suffered from multiple stab wounds.
Danielly was an African American female, 74 YOA, with black and grey hair, stood 5'2" tall and weighed 180 pounds.
The GBI Region 12 Eastman Office is asking for any assistance or information from the public which would lead to the identity of the person(s) responsible for the death of Leona Danielly.
If anyone has any information concerning Leona Danielly, please contact the GBI Region 12 Eastman Office at 478-374-6988.