Unsolved Homicide: Christine Allen
Christine Allen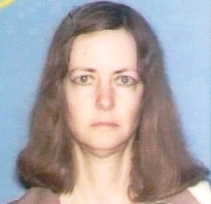 Case Info
Location:
Lake in Reynolds Nature Preserve in Morrow
Contact Info:
Morrow Police Department - 770-961-4006; GBI Tip Line - 1-800-597-8477
The victim was discovered on April 18, 2002 in a lake in Reynolds Nature Preserve in Morrow, Clayton County, Georgia. At the time the victim was unidentified. In July of 2006, as a result of work on a 4-year-old missing person's case by a detective with the Decatur Police Department in consultation with the GBI's Intelligence Unit, the body was positively identified by the Georgia Bureau of Investigation Medical Examiner's Office as 48-year-old Decatur resident Christine Allen.
Allen was a file clerk for an Atlanta law firm who was reported missing to Decatur Police by her roommate on April 19, 2002. The roommate hadn't seen her since April 12 and started to worry. An Autopsy determined Allen's death to be a homicide.
Anyone with information on this case is asked to contact the Morrow Police Department at 770-961-4006 or the GBI Tip Line at 1-800-597-TIPS (8477).