Missing Persons: Stephen Lankester Cox M484512056
Stephen Lankester Cox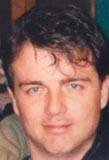 Case Info
Location:
3665 Walden Lane, Acworth, Ga.
Contact Info:
Investigator Robert E. Haugh Office: (770)928-0239 Cell: (678)449-8606; Lieutenant Michael J. Grier (770)928-0239
On the evening of November 18, 2004 Stephen "Steve" Lankester-Cox,  was at his mother's home, 3665 Walden Lane Acworth, Ga., when he received a call from an unknown person. During the call Cox was overheard by his mother to say that he saw the lights of a vehicle pulling into the drive. Cox left the residence with unknown person(s) and was never heard from or seen again. Cox was 38-years-old when he disappeared.
Investigation revealed that Cox may have been planning a robbery of a gaming establishment in Cobb County, Georgia. On the night Cox disappeared the game room attendant reported a suspicious person at the business to Cobb Police. The individual was gone on arrival of the police. On November 22, 2004 Cox was reported missing by his mother and despite a lengthy and on-going investigation Cox's disappearance remains unsolved.
Anyone with information on this missing person is asked to contact:
Cherokee County Sheriff's Office
498 Chattin Drive Canton, GA
Office: (770) 928- 0239