Missing Persons: Bridget Pearl Clodfelter
Bridget Pearl Clodfelter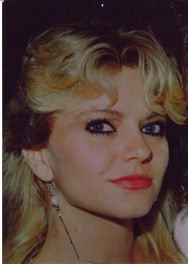 Case Info
Hair Color:
Bleached Blond
Contact Info:
Smyrna Police Department - 678-631-5146
Bridget Clodfelter was last seen at between 12:30am and 1:00am on Saturday, September 5, 1992. She had left her apartment on Lake Park Drive walking to the Buckboard, a local country dance bar about one mile away. She was to meet friends there but never arrived and has not been seen or heard from since that night. She was wearing white jeans, black top, black snake skin cowboy boots.
The route she is believed to have taken to the Buckboard would have been north on Lake Park Drive, then east on Windy Hill Road.  
Anyone with information on Bridget CLodfelter is asked to contact thge Smyrna Poice Department at 678-631-5146.