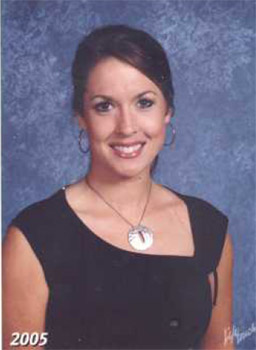 Contact Info:
GBI Regional Office in Perry - 478-987-4545
On October 24, 2005 at 8:50 a.m. the Ocilla Police Department responded to a missing person report made by coworkers at the Irwin County High School and neighbors. They were concerned because Tara did not show up for work and they were unable to make contact with her. The last known contact was on 10/22/2005 at approximately 11:00 p.m. There is no known description of her clothing. Her car is parked in the driveway of her residence. Her house was locked and the only items that appear to be missing are her purse and keys.
If you have any information on this matter, please contact the GBI's Regional Office in Perry at 478-987-4545.