Unsolved Homicide: Shailesh S. Patel
Shailesh S. Patel

Case Info
Location:
Body Found : North Gordon Avenue, Adel, Georgia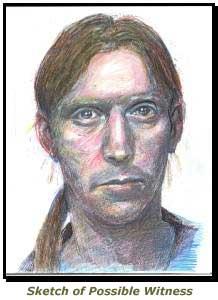 On April 8, 2000, at approximately 1:20 p.m., Shailesh Patel was found murdered at his brother-in-law's residence located on North Gordon Avenue, Adel, Cook County, Georgia. Mr. Patel, who lived in Locust Grove in Henry County, GA., had been staying at this residence and managing the E Z Mart Convenience store while his brother-in-law and family were vacationing in California.
A co-worker contacted the Adel Police Department after Mr. Patel failed to show up for work. Mr. Patel's body was discovered at the residence by officers of the Adel Police Department. Mr. Patel had been stabbed and beaten.
Mr. Patel was last seen on April 7, 2000, around 11:20 p.m. when he and a co-worker closed and left the store. Investigators believe that Mr. Patel arrived at the Gordon Avenue residence around 11:30 p.m. where he was attacked by an intruder.
The forensic artist's sketch right is that of a man seen in the area several hours prior to the incident. Investigators are interested in talking to this person as a possible witness. The man is described as a 30 to 35 year old white male of average height and weight with a slim build and long, greasy hair that was medium to light brown in color.
Anyone with information on this murder or on the identity of the person in the sketch is asked to contact the Adel Police Department and/or the GBI.
Contact:
Detective Jim Hill, Adel Police Dept, 912-896-3771
Special Agent Mike Clayton, GBI ­ Douglas, 912-389-4103