Unsolved Homicide: Kirsten Davis
Kirsten Davis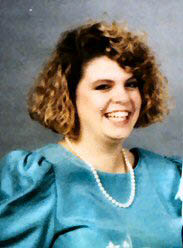 Case Info
Location:
Inside overturned 1985 blue Subaru station wagon along Highway 297 in Toombs County near Emanuel County line
On July 3, 1991, Kirsten Davis, 21, was traveling on Highway 297 in Toombs County not far from the Emanuel County line when she was shot and killed. She died from a shotgun wound to her face and neck. Kirsten's 1985 blue Subaru station wagon was found overturned in a ditch by passing motorists around 1:30 a.m., thirty minutes after investigators believe the shooting occurred. At the time of her death, Kirsten was on her way to visit a friend in Vidalia.
The Toombs County Sheriff's Office requested the GBI's assistance in investigating the murder. Over the years, all leads have been exhausted and the motive for Kirsten's killing still remains unknown. A reward of $10,000 is offered for information leading to an arrest in this case.
Kirsten, a scholarship student from Boulder, Colorado, had just graduated from Berry College in Rome with a teaching degree in social science. She intended to stay in Georgia and pursue a career as a public school teacher. In her spare time, Kirsten mentored foster children through the Big Sister program and worked as an aide at a Christian summer camp. She was well liked by all who knew her.
Anyone who may have information about Kirsten's death is asked to please contact the Toombs County Sheriff's Office at 912-526-6778 or the GBI Eastman Office at 478-374-6988.