Unsolved Homicide: Anita Redmon
Anita Redmon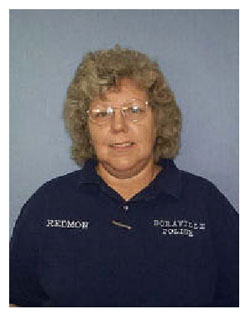 Case Info
Location:
West gate at Stone Mountain park
On Saturday, July 16, 2005 at 12:30 a.m., Anita Redmon was shot to death as she worked as an attendant at the west gate of Stone Mountain Park. A $55,000 reward is being offered for information leading to the arrest of the person or persons responsible for Redmon's murder.
Anyone with information about this crime is asked to please call the Stone Mountain Park Police Department at 770-498-5675 or the Georgia Bureau of Investigation at 1-800-597-TIPS (1-800-597-8477).
Redmon_sketch1.jpeg