Robberies: Blairesville, GA Appalachian Community Bank
Armed Robberies - Blairesville, GA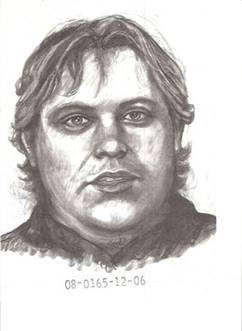 Case Info
Location:
Armed Robberies - Blairesville, GA
Contact Info:
GBI at 1-800-597-TIPS (8477) or the GBI Cleveland Regional Investigative Office at 1-888-233-5680
On Saturday, March 25, 2006 at approximately 10:45 a.m., a white male entered the Appalachian Community Bank in Blairsville, Georgia. The male was wearing a ski mask and produced a small frame silver revolver. Witness statements indicate that the gun appeared to be a "toy gun". The suspect repeatedly stated that he was "sorry that he had to do this", "the bank had taken his "land","property",and "stuff"".  
Anyone with information on the identity of this person is asked to contact the GBI Regional Office in Cleveland at 1-888-233-5680.