Missing Persons: Helen Ann Morgan
Helen Ann Morgan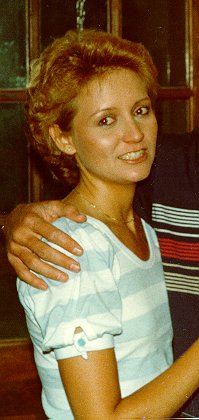 Case Info
Location:
Atlanta Hartsfield International Airport
Contact Info:
Investigator Rene Chamblee of the Lamar County Sheriff's Department at 770-358-5159
On Wednesday, May 16, 1984, a vehicle belonging to Helen Ann Morgan was discovered at Atlanta Hartsfield International Airport apparently abandoned in the south terminal parking lot. Morgan had been reported missing on May 14, 1984, from Lamar County, Georgia. Her mother last saw Morgan on Sunday, May 13, 1984, (Mother's Day).
On that Sunday, Morgan allegedly received a telephone call around 7:00 p.m., which lasted four to six minutes. The call may have been related to her work at the National Cash Register Company (Fayetteville, Georgia) in the computer center. Another call came in at approximately 10:00 p.m., from what again sounded work related. Upon hanging up, Morgan told her mother that she had to go to work to straighten out a problem with a computer. This was the last time Morgan's mother saw her. Morgan changed her clothes and left the residence. Morgan's mother did not see what she was wearing when she left home.
During the investigation, Morgan was described as being a very conscientious person with a great deal of ambition and not the type to leave without notifying anyone. Morgan occasionally visited a bar called "Frady's" in Peachtree City with her friends but was not the type person to be picked up by anyone at a bar. Prior to Morgan's disappearance, Morgan did not seem upset nor had she made any indication that she was making plans to travel.
Since Morgan's disappearance, no purchases or any activity has been noted on any of Morgan's financial accounts.
Helen Ann Morgan has left an ex-husband and a daughter. Before her divorce was final in February or March of 1984, Morgan confided to her mother that she believed she was being followed.
Anyone having any information about Helen Ann Morgan is asked to contact Investigator Shannon Williamson of the Lamar County Sheriff's Department at 770-358-5159 or Special Agent Russel Freel of the Georgia Bureau of Investigation.