Unsolved Homicide: Jimmy H. Webb
Jimmy H. Webb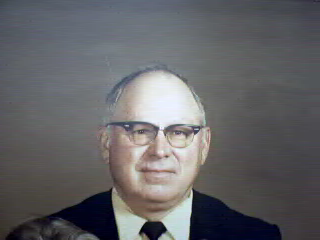 Case Info
Location:
Body Found : 1608 Cromer Road
On Friday, October 6, 2000, the Elbert County Sheriff's Office in Elberton, Georgia responded to a local residence where the body of a 67-year-old white male had been discovered.  The victim, Jimmy Harris Webb, had been shot to death approximately four days earlier.   At the time of the murder, the victim was in possession of a very large coin collection believed to be valued in excess of $100,000.00.  The collection consisted of approximately 500 to 1000 coins that ranged in date from the early 1800's to present.  The safes containing the coin collection had been broken open and all the coins were taken.  There were no signs of any struggle or forced entry into the home.
If anyone has any information on this homicide or on the stolen coins, please contact the Investigative Division of the Elbert County Sheriff's Department at (706) 283-2420 or (706) 283-2032.  Special Agent Ben Williams with the Athens office of the Georgia Bureau of Investigation can also be contacted at (706) 542-7901.
Agencies:
Elbert County Sheriff's Office
Georgia Bureau Investigation Athens Regional Office
Contact:
Scarborough, Elbert County Sheriff's Department at (706) 283-2032
Special Agent Ben Williams, GBI Athens office, at (706) 542-7901