Unsolved Homicide: Edith Sheffield 04-0096-01-13
Edith Sheffield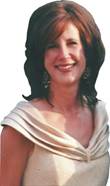 Case Info
Location:
10817 Bowens Mill Road, Broxton, GA
Contact Info:
SAC Russell Mansfield 912/389-4103
On Friday, January 18, 2013, at approximately 6:36 PM, Coffee County 911 received a call reporting a house fire at the residence of Larue and Edith Sheffield, 10817 Bowens Mill Road near Broxton, Georgia. The fire resulted in extensive damage to the 2-story residence. The initial investigation revealed one of the people who resided at the house had not been located. The Coffee County Sheriff's Office requested assistance from the Douglas GBI Office as well as the State Fire Marshall's Office. The scene was processed throughout the day Saturday and the charred remains of a human body were discovered in the fire debris later that night.  Utilizing dental records, the victim was identified by the GBI Crime Lab as Edith Carole Sheffield, W/F, 49 years old. Mrs. Sheffield was last seen shortly before 6:00 PM that day leaving work in Douglas, Georgia.  Autopsy results revealed the death was caused by gunshot, not a result of the fire. No arrest has been made and investigative leads are being followed.