**SOLVED** Missing Persons: Verdell Moore
***SOLVED*** Verdell Moore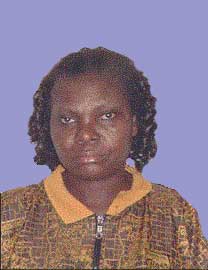 Case Info
Location:
Behind 335 Oak Grove Church Road
This case has been solved: 
Verdell's remains were recovered in Emanuel County, GA. A suspect, Leonard Dillard, was arrested and convicted for her murder.
Last seen wearing a yellow sundress with a flowered pattern. Also wearing black sweat pants under the dress. May or may not be wearing glasses.
$1,000.00 REWARD OFFERED for information leading to the arrest and conviction of the person(s) responsible for the disappearance.
Any information regarding the whereabouts of Verdell Moore, please call the Emanuel County Sheriffs Office at 478-237-7526.