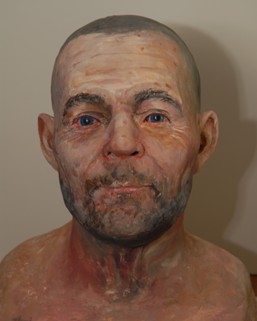 Contact Info:
Lawrenceville Police Department at 770-963-2443 or Gwinnett Co. Medical Examiner's Office, 770-995-5558
Remains were found in a storm drain off of Craig Drive and Hwy 29 in Lawrenceville, GA. The decedent was wearing a short sleeved, cotton "Christopher Hawes" shirt, size medium, originally white or beige with a fine blue plaid pattern and athletic socks.  Accompanying the remains was a "crack" pipe and a blue synthetic disc of unknown significance.   
Anyone with information regarding the identity of these remains please contact Lawrenceville Police Department.